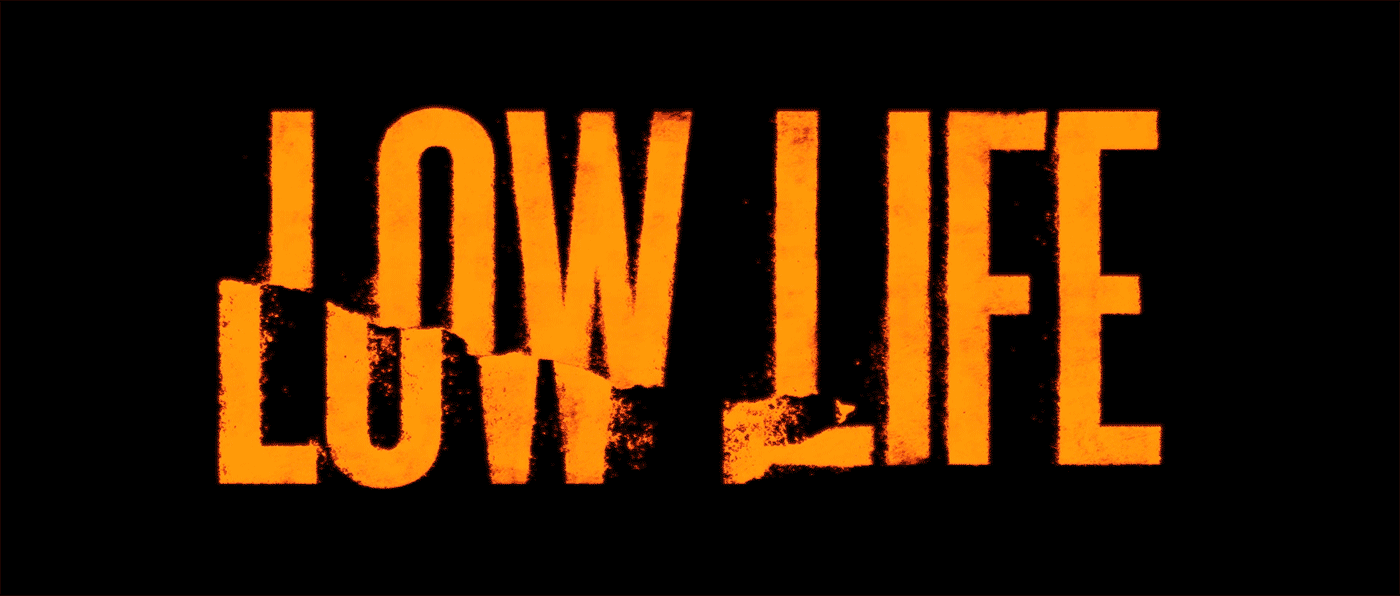 Title sequence and promotional material
Low Life is a movie about a young boxing talent who is preparing for the fight of his life. His childhood friends show up and reminds him of a past he thought he had left behind. The old gangs' actions now threaten to crush his dream as he is torn between two worlds.
In order to be able to express the essence of the movie in just a few seconds of text, I started the project by doing a lot of visual research. First, I went back through the history of title sequences and thereafter I turned to more genre specific examples. Then followed some gathering of references which were used to set a visual direction together with the client.
With the direction in place, I started to explore within the parameters and eventually landed on the finished title sequence. I then used the mood of the title to design the rest of the material.